Regular price
£1.99
Sale price
£0.99
Unit price
per
Sale
Sold out
You save £1.0 - 50%
🌟 Buy 1 Get 1 FREE 🌟 use code - WINTER
Amateurs and professionals alike, for all your sporting recovery, needs we've made our Smart Restart Cooling Gel available in small sachets which you can carry wherever you go and use up all at once. No mess, no fuss - we're revolutionising the road to recovery.
Ingredients

Isopropyl Alcohol Hydrogen, Peroxide Hemp Seed Oil, AquaGlycerin
Care Instructions

How to use: An adequate amount should be applied such that all surfaces of the hands are completely covered and remain wet for at least 10 seconds.

Spray until hands are wet and rub thoroughly until dry.
Share
View full details
Discover Smart Restart CBD Cooling Gel Sachet 20mg of CBD 4ml
If you find your muscles feeling sore and tired after you play sport or work out to a point that is not pleasurable as an post-excercise glow, but rather a sign that you took the phrase 'feel the burn' too literally, then you need to give your muscles the TLC they deserve.

Overexerted muscles can become damaged if they are not cared for correctly and allow the time and chance to heal. Reakiro's Smart Restart Cooling Gel has soothing anti-inflammatory properties to kick start and ultimately expedite the healing process. The gel is also intensely infused with menthol to offer a therapeutic cooling sensation.

This 4ml sachet packaging will allow you to take just the right amount of Cooling Gel with you on the go. Slip it in your pocket easily, your golf bag, your running jacket - and access it when you need it most. No fuss, just nature's best.

This muscle recovery gel is formulated using broad-spectrum extract. All batches of Smart Restart products are tested in independent third-party laboratories to ensure quality and consistency.

Buy Full Size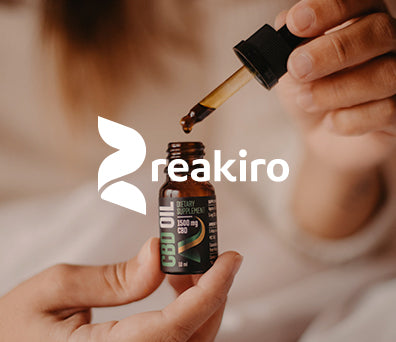 REAKIRO MEANS RECOVERY
Reakiro is a leading European GMP/HACCP/GHP certified manufacturer and supplier of full-spectrum CBD oils, creams, and capsules. Reakiro's award-winning creative product design is outstanding and its customer service is considered to be among the best.
View Reakiro CBD Range