At Reakiro, we understand that anyone looking to try CBD products may not know where to start and which products they should buy. With different categories of CBD strength and different methods available, many people would like to know where the best place to start for a beginner is.
Additionally, those who may be experienced with taking CBD may be looking for a more convenient to carry solution or to try products they haven't had the pleasure of enjoying just yet.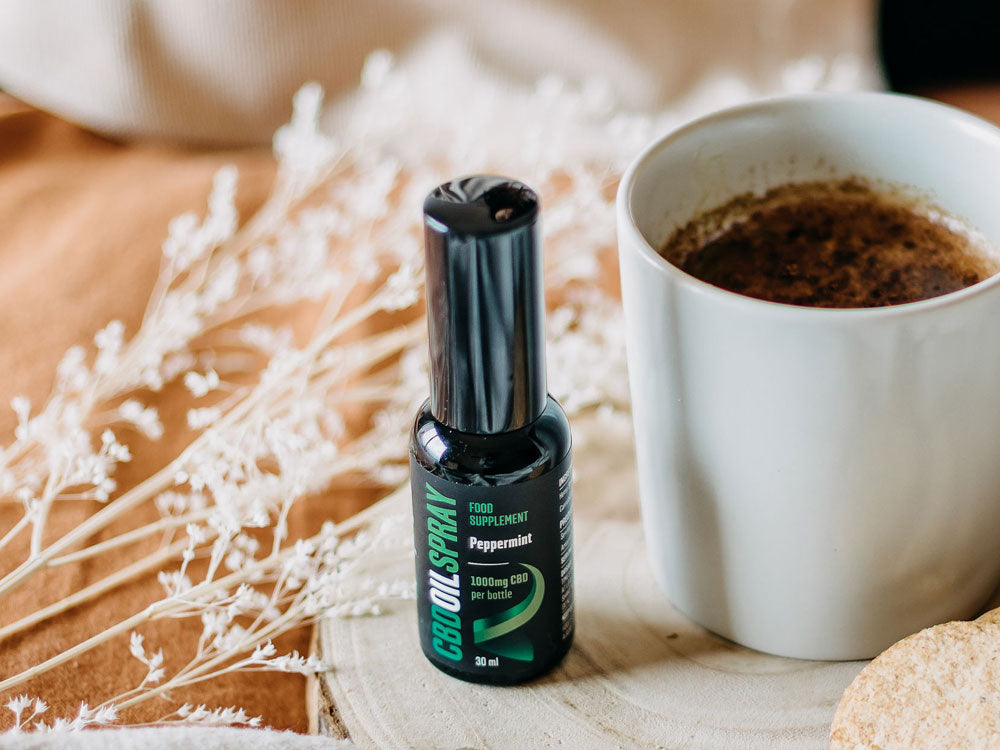 What is CBD Spray UK?
CBD spray is an aerosolised version of our award-winning CBD formula which comes in a 30ml spray bottle. We currently have four delicious flavours on offer. Each bottle contains 1000mg of CBD within the formula, and we have both broad-spectrum and full-spectrum blends on offer.
CBD spray has become an incredibly popular method of ingesting CBD in recent years, thanks to its easy applications and flavoursome taste. It's also very easy to apply the exact dosage of CBD you wish for, because sprays are easy to reliably count on in terms of how much CBD mouth spray you will ingest with each press.
Reakiro is the leading premium European CBD brand, and we offer some of the best CBD sprays you can buy in the UK.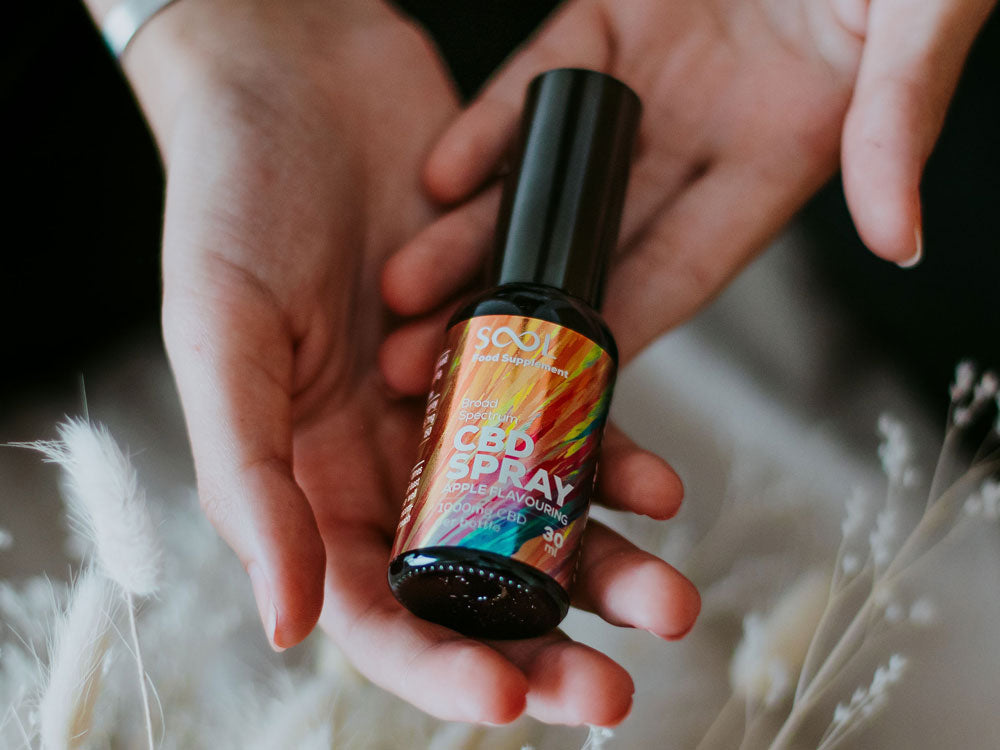 Difference between CBD oil vs. CBD oil Spray
CBD spray is an aerosolised version of CBD oil. The product is largely identical, only the CBD spray has been designed for ease of application. You're still getting our great CBD blend, only with additional flavourings and a more convenient and accurate delivery method.
Many people enjoy starting with sprays and then move onto oils once their preference for a given product is made clear. Some people prefer to keep sprays with them while travelling instead of a tincture. Your choice is totally up to you, of course. If you need any specific advice as to which product may be best for you, don't be afraid to get in touch with our CBD experts at Reakiro.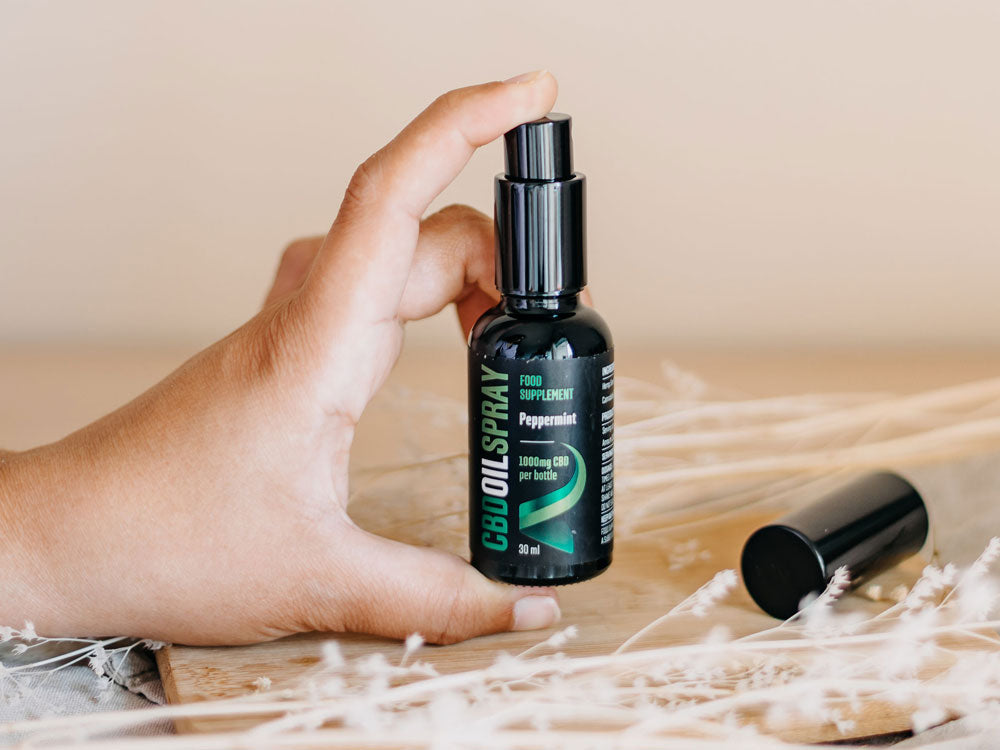 Why to choose CBD Sprays?
CBD sprays are a great alternative to oils, tinctures or other products, because with a few quick sprays into your mouth you can get your exact dosage quickly and reliably.
Thanks to its aerosolised presence you can also make sure that your CBD takes less time to work than lotions or other rubs you may use. The expected time it will take your CBD mouth spray to work is similar to those ingesting CBD oils sublingually. Our SOOL and Reakiro CBD oil sprays are a fantastic means of applying your daily CBD as and when required. Not only do they provide excellent value for money thanks to how easy they are to apply and with no drop wasted through delivery, but they are portable and easy to take with you when travelling.
Our four flavours are free from artificial ingredients and simply use natural flavourings to enhance their taste profile. Aside from that, they contain Hemp Seed Oil and Hemp Extract derived Cannabidiol (CBD).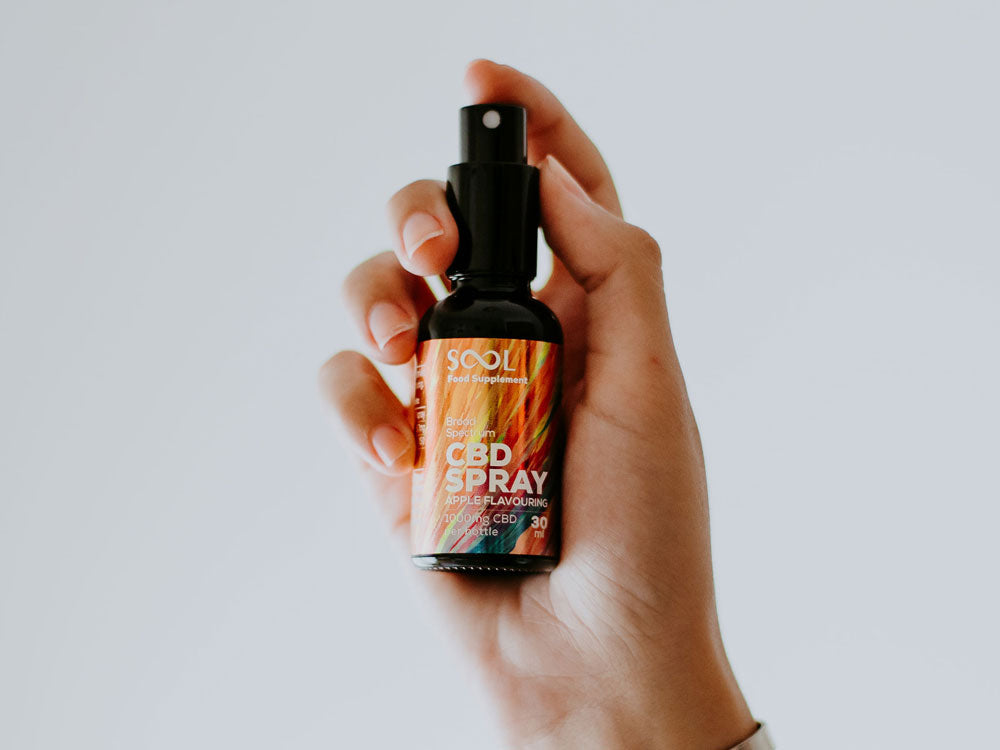 Find out which CBD spray is right for you
Of course, a good place to start is by figuring out which flavours you like. From there, you may consider if broad-spectrum or full-spectrum is for you.
While our CBD oil sprays are of the same strengths (1000mg) they differ in cannabinoid profiles between broad-spectrum and full-spectrum. Both products are excellent and trying each to see which is better for you is more than worthwhile.
What's the difference between full-spectrum and broad-spectrum CBD Spray UK?
Full-spectrum CBD will keep the complete cannabinoid and compound profile of the cannabis plant, including some THC. Don't worry however, THC is regulated under legal levels with an absolute maximum of 0.2% of the THC blend present.
Broad-spectrum also will contain cannabinoid compound profile of full-spectrum, but with the lowest THC level - below LOQ 0,0025%.
Both are considered more effective than CBD isolate, which can be fantastic but is more of a distilled CBD product.
Benefits of oral CBD spray
First and foremost would be the way that it delivers CBD and the convenience of use. This is a great way to take your CBD, and thanks to our direct flavourings, they taste fantastic too.
Sometimes people have a hard time adjusting to the natural flavours in any CBD oil due to the nature of the natural hemp blend, but our sprays can help any adult enjoy CBD oil responsibly and with a taste they enjoy. CBD can support your well-being as part of a fit and healthy lifestyle. Many people take it for a plethora of reasons, which is why the industry has grown so quickly and why so many more products such as balms, edibles, capsules, gummies, and even beauty products are now available.
CBD Spray FAQs
How to use CBD Spray?

CBD spray has become so popular because of its ease of application. Simply choose the product you like, give it a good shake, open your mouth and spray once or twice. Then hold the solution in your mouth for at least one minute and swallow.

The recommended dosage is twice daily, but you can decrease or increase it at your discretion. However, note that you shouldn't exceed the recommended daily dose. No more than 70 mg of CBD should be taken daily, and that includes from different sources.

Additionally, it is advised that pregnant and lactating mothers do not take these products. Furthermore, those on medication or with medical conditions are advised to consult their healthcare professional or physician before use.
What is CBD Spray UK made from?

The big benefit of the best CBD spray is just how simple its ingredients are. Each of our products comes with its natural flavourings, hemp seed oil, and hemp extract-derived cannabidiol (CBD). That's it. You will know exactly what you're putting into your body with each one of our products, as ingredients are clearly listed and our up-to-date lab results are easy to view online.

This way, you can also make sure that the measured intake of each spray of CBD is something you can calculate. On average, each 30ml bottle offers roughly 3mg of CBD per spray.
Does full spectrum CBD oil contain THC?

Full spectrum CBD is designed to offer the full cannabinoid profile of the hemp plant, meaning that the CBD has the best and most full impact in use. However, the THC is only applied in trace amounts, under 0.2% of the full blend.
This means our products fully comply with UK regulatory law.
Can full spectrum CBD oil spray get me high?

Because our full spectrum CBD oil spray only encompasses trace amounts of THC, it will definitely not get you high. This means that CBD oils, taken at the correct dosages, are considered to be a natural and normal part of your supplementation strategy.
This means you can still partake in your daily activities as you would otherwise. For those who would rather ingest a product that has 0% THC present, then our broad-spectrum formulas may be considered to be a better choice for you.
What is CBD oral spray good for?

CBD oral spray is good for a wide variety of applications, such as direct and purposeful application of your CBD each morning. Our CBD sprays are also fantastic for those who are starting their CBD journey, as our flavourings make the CBD oil experience more welcoming for newcomers, or those who may not enjoy the natural flavour of CBD.

Additionally, because we can offer both full and broad spectrum CBD, you don't have to worry about gaining a 'lesser' or 'inferior' product simply because of the delivery method. Our oils are aerosolised, but not different in terms of the blend and makeup of each product. Furthermore, CBD oils can be found in strengths up to 1000mg, which can be enough for even experienced CBD users.

What is Premium CBD Oil Oral Spray?
While some services may offer different strength profiles, each one of our products is defined as a premium CBD oil oral spray thanks to its excellent design and competent delivery method.
If you're purchasing Reakiro, SOOL or Smart Restart products, you can feel certain that you're getting the best bang for your buck.
What is High Strength CBD Oil Spray?
High-strength CBD oil spray has been designed to ensure a higher amount of quality CBD per aerosolised spray. Our current CBD products come in 1000mg strength which is considered a high strength product, but also appropriate for those new to CBD, thanks to how easy limiting a dose is through this delivery method.
With pure, high quality CBD formulated in this blend, you can feel assured that you're getting the best-quality product on the market.
What is the best CBD Spray?
The best CBD spray for you is one that matches your CBD strength preference, is a flavour you enjoy, and All of our products are suitable for this, but don't be afraid to get in touch if you'd like some further guidance. We'd love to speak with you.
How long does CBD spray take to work?
Some CBD users notice an immediate effect, some will need to regularly dose for between one to three weeks to notice an effect. As your body adjusts to the new levels of cannabinoids in your system, the effects will begin to feel more present.
Note that our bodies have highly sophisticated cannabinoid receptors which are fully capable of identifying CBD and processing it in a healthy manner, which is why these products are considered some of the most natural supplements you could take. However, it's important to note that this supplement is in no way a replacement for a balanced and healthy diet and lifestyle.
Find out about more Reakiro CBD Products