Maintaining good physical health is a vital part of improving your wellness and quality of life. It makes sense, therefore, that you want to do whatever you can to live as healthily as possible and to give your body the help it needs. One of the best ways to maintain your general health is to support your body with supplements and vitamins.
Vitamins and supplements can aid your natural immune system, which fights off ailments, protects your cells, and allows your body to naturally renew itself.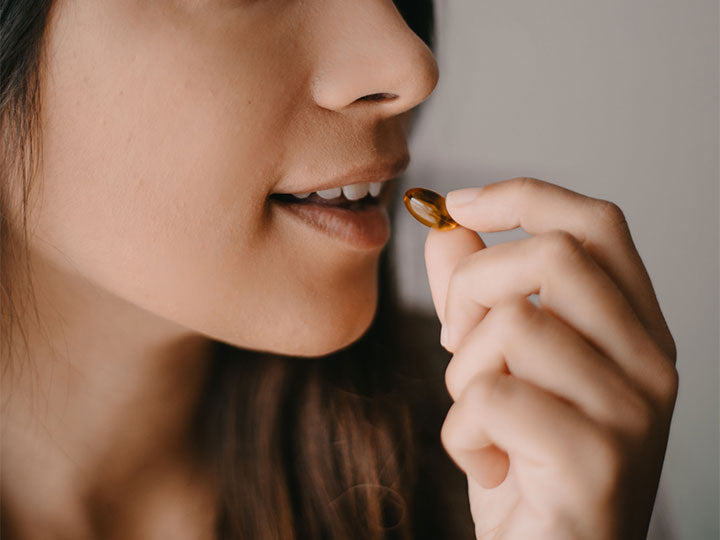 Buying CBD Vitamins UK Online
Reakiro is an award-winning supplier of premium CBD vitamins throughout the UK and Europe. At Reakiro, we offer affordable, high quality vitamins and CBD supplements. These include:
✔️ CBD Capsules Omega 3 600mg 60 pcs
✔️ CBD Capsules Immune Support 600mg 60pcs
✔️ Energy Boost Capsules 600mg CBD
✔️ Metabolism Boost Capsules 600mg CBD
✔️ Ultimate Beauty CBD Capsules 600mg 60pcs
These vitamin capsules have each been designed to support your health and to help your general wellbeing. At Reakiro, we understand that finding the right product for your needs can be daunting, but this is where our expert team is here to help.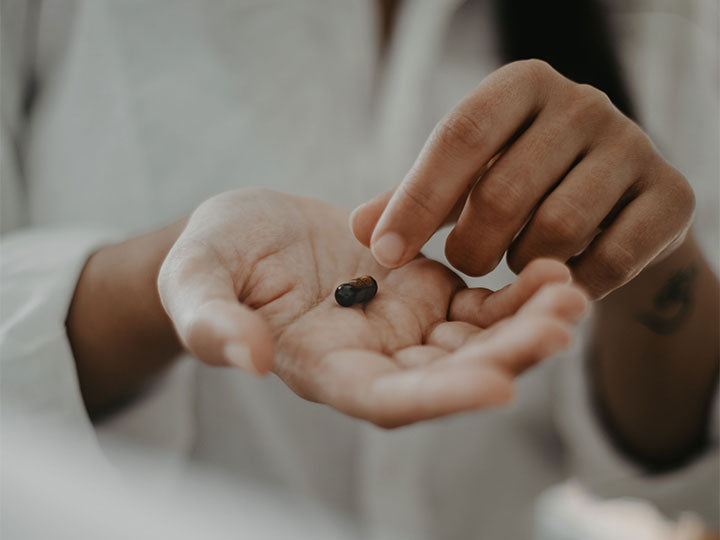 Choosing the Right CBD Vitamins Supplier
More and more people are becoming increasingly interested in the potential benefits that CBD with vitamins has to offer, which means that there's a massive range of options available for customers. Understandably, knowing where to find the right products for you can be tricky. With so many options available, choosing the right vitamins and supplements and the right supplier can become more difficult. 
The upside is that you don't have to look any further than Reakiro CBD. Unlike many other European CBD suppliers, Reakiro can consistently trace every step of the product lifestyle, from seed to manufacture, and finally to the sale itself. Reakiro takes the time to research the highest-quality hemp strains available. This means that our hemp strains are incredibly rich in cannabinoids, terpenes, flavonoids, and other desirable qualities. 
Do Your CBD & Vitamins Research before the Purchase
Choose Your CBD with Vitamins

It's been proven that the body performs at its best when you take care of it. There are many aspects of maintaining good health and well-being, including a good diet, regular exercise, and keeping on top of any health concerns that you may have. 

Another way to help is by making sure that you keep topped up with vitamins and supplements. CBD can be combined with these vitamins to create a complete product that you can take to better support yourself.

As with other vitamin and supplement blends, taking the time to find the right product can boost the effectiveness of your CBD vitamins. Take your needs into consideration and remember to read up about every product that you're considering. Remember that each blend has been carefully designed to suit its purpose and your body's needs. 
Check the Certificate of Analysis and Ingredients

When it comes to mixing CBD and vitamins, Reakiro are experts in the craft. You can be assured that all of our vitamins, supplements and CBD ingredients are subject to intensive laboratory testing to ensure that our customers get the full benefits from our products. Whenever you purchase any CBD products online, whether they are sold together with vitamins, supplements, or something else, it's important to do background research on the product and the supplier alike. 

Any reputable supplier of CBD and vitamins will be able to show you these lab results or a Certificate of Analysis on their website. This is a third-party quality control system, which shows you exactly how much CBD the product contains. As well as that, it will also show the amounts of other cannabinoids, such as CBN, CBC, and THC. The latter of which is the psychoactive element of cannabis. UK CBD products can only include a maximum of 0.2 % of THC by law. 

The Certificate of Analysis will also include any contaminates, including chemicals, pesticides, and heavy metals. We strongly advise our customers to never purchase any CBD or vitamins if the supplier can't provide this information. 

You should also check out customer reviews, these will help you to determine the effectiveness of the product and whether it would be right for you. We appreciate your input and comments, as they help us to make sure that our products are consistent and of high quality, offered at an affordable price, and perfectly meet the needs of our customers. 
Read Reviews about Reputation and Customer Service

As well as providing excellent products that are proven to be of the highest quality, Reakiro has developed a reputation and relationship with our valued customers. The team here recognises that no company can run without its customers, which means that our customer satisfaction is always be a top priority. We aim to provide trustworthy service and an exceptional customer experience – we inherently care about our customer's health and well-being, as we would our own.

We're proud to say that our customer service rating score is a fantastic 4.8/5 and that we have the Trustpilot verified account, meaning that your CBD shopping experience is secure and that we meet all of the Trusted Shops criteria. These criteria include data protection, costs and payment, delivery and returns, and customer service. 

Reakiro also offers some fantastic discounts for customers on CBD products, including vitamins and supplements. You can sign up for our newsletter for more discounts. You can also join the Reakiro Loyalty Program, which allows our customers to earn points each time they order a product. You can also earn points by interacting with us on social media. These points can be redeemed for exclusive discounts and making great savings every time you buy our award-winning CBD products.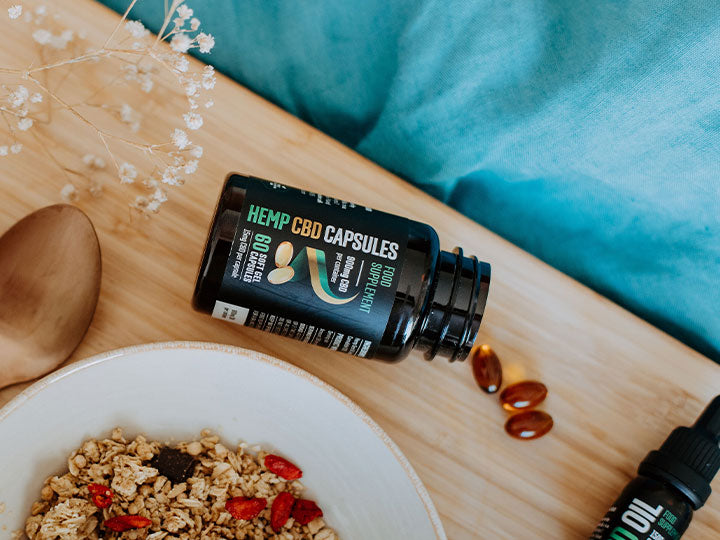 Choosing the Right Strength and Spectrum
Every person has unique, individual needs, which means that not every vitamin or supplement blend will be best suited for everyone. When it comes to CBD products, this includes the quality of each capsule. As mentioned above, the Certificate of Analysis tells you exactly what is in each product, so that you can make an informed decision about what the right strength and spectrum is right for you. It's important to choose what fits best into your lifestyle, so make sure that you browse through our vitamins and CBD supplements carefully. 
You have the option of choosing different strengths of products. While all of our supplements contain some CBD with vitamins, they do have different amounts of CBD. These vitamin blends have been designed to help with your specific needs, so you can be sure to get exactly what your body wants. 
✔️ We at Reakiro use an innovative and safe extraction method to get all of the goodness from the plant possible. The result is a product that perfectly captures the essence of pure hemp, with all of the goodness and nothing else.
✔️ THC, or tetrahydrocannabinol, is a substance in hemp plants that has a psychoactive effect when consumed. In the UK, CBD products can only contain up to 0.2% of THC to be considered fit for human consumption, as this residual amount has no psychoactive effects. The amount of THC in CBD products can be controlled by choosing specific varieties of hemp plants and in the extraction process later on.
✔️ Every single step is directly overseen by us, meaning that we can guarantee quality, purity, and transparency. Our products then undergo strict testing. This process is what allows us to supply premium quality CBD products.
FAQs
Can You Take CBD Oil With Vitamins?

If you prefer to use CBD oil, then you may be wondering if you can take CBD oil with vitamins instead of using separate products. The good news is that you can do both, and taking CBD oil with a multi-spectrum supplement or vitamin blend is a great way to get the benefits of both together, usually with a reduction in cost. The strengths of CBD and certain vitamins complement each other perfectly and help you to maintain good health. You can also take CBD oil along with CBD vitamins, but be aware that you will be upping your dose of CBD by doing this. 
What is CBD Nutrition Vitamins?

CBD Nutrition vitamins have been carefully formulated to provide you with the best benefits from both the nutritional supplements and the CBD. These added vitamins and nutrients are the same as what you'd find in other supplements, and each type of supplement has different health benefits. However, all the CBD nutrition vitamins can maintain general good health and wellness. The best way to know find out what they do is to read the packet and to see what nutrients are included in each of our supplement blends. 
What Vitamins Should I Take?

Everyone should take a wide variety of different vitamins to support their body's natural processes. This keeps your body and mind as healthy as possible. If you're deficient in certain vitamins, then you can develop health problems. For example, a vitamin D deficiency can result in poor bone health and low mood. 

The major vitamins that you should take are:

✔️ Vitamin D, which helps your body to absorb calcium and regulate mood.

✔️ Magnesium, which is an essential mineral and promotes bone health, energy production, and calm the nervous system.

✔️ Calcium, which is necessary for strong bones and teeth and prevents bone loss.

✔️ Zinc, which supports your immune system and helps your body heal from wounds.

✔️ Iron, which improves your energy, brain function, and the health of your red blood cells.

✔️ Folic acid, which can combat inflammation and is important for healthy pregnancies.

✔️ Vitamin B-12, which helps your body to break down nutrients and produce DNA.

If you're looking to improve your general health, then getting the correct amount of these nutrients will help. However, as you can see, each nutrient has a different impact on your body and you may need more of certain nutrients to best improve your health. By combining these nutrients with CBD, you can get the benefits of both worlds.
What Do Vitamins Do?

Vitamins are vital components of your diet that your body uses to support all of its functions and to ensure good health. By taking vitamins and supplements, you can ensure that your body is as healthy as possible, especially when you combine it with other practices. CBD vitamins are designed to integrate these necessary nutrients with beneficial CBD for the very best impact to your health and well-being.

CBD works by interacting with your body's natural endocannabinoid system. It binds to different receptors that are found throughout your body, such as those found in skin cells. These receptors have different purposes and can help regulate vital bodily functions, including sleep, pain, and inflammation. 
Can You Take Vitamins Any Time of Day?

Most vitamins can be taken at any time of the day. Some vitamins may be more beneficial taken with or without food, but you still absorb the nutrients whenever you take them.
Find out about more Reakiro CBD Products