Look closely at what makes our SOOL CBD products an excellent choice for your complete wellbeing
Our award-winning CBD company is known for our high-quality products and amazing customer service. So if you are looking for a reliable supplier of the highest quality broad-spectrum CBD products in the UK, SOOL can be top of your 'go-to' list.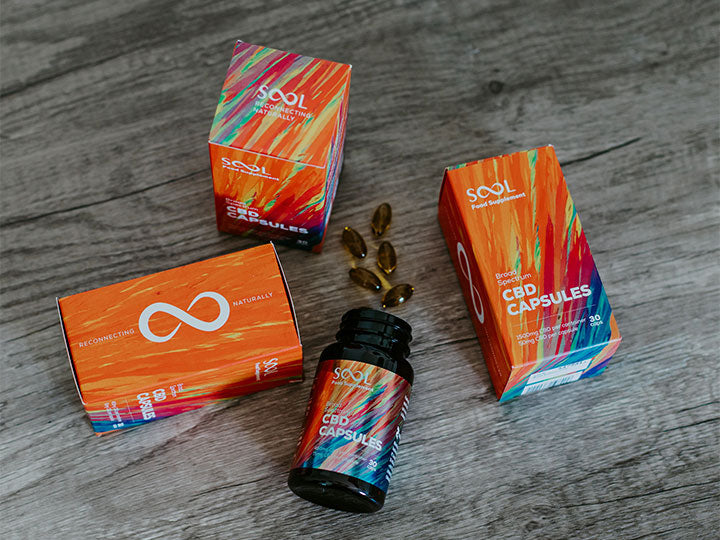 What are SOOL CBD products?
SOOL is a premium quality CBD broad-spectrum range produced by Reakiro, which specialises in manufacturing and selling CBD products across Europe and the UK. The Reakiro company was founded with a lot of experience in the cannabis industry, which has helped us create one of the most successful CBD companies in the UK.
Broad-spectrum CBD oil is filled with all the natural compounds of the hemp plant such as cannabinoids, flavonoids, and terpenes that cause therapeutic benefits without THC. This makes broad-spectrum CBD the most inclusive strain of CBD oil, allowing people who do not want to consume THC to reap the benefits of CBD still.
At SOOL we offer a wide range of CBD products, including oils, gummies, capsules, and CBD oil spray. All our products are made from the highest-quality hemp and are routinely third-party lab tested to ensure safety and quality for our customers.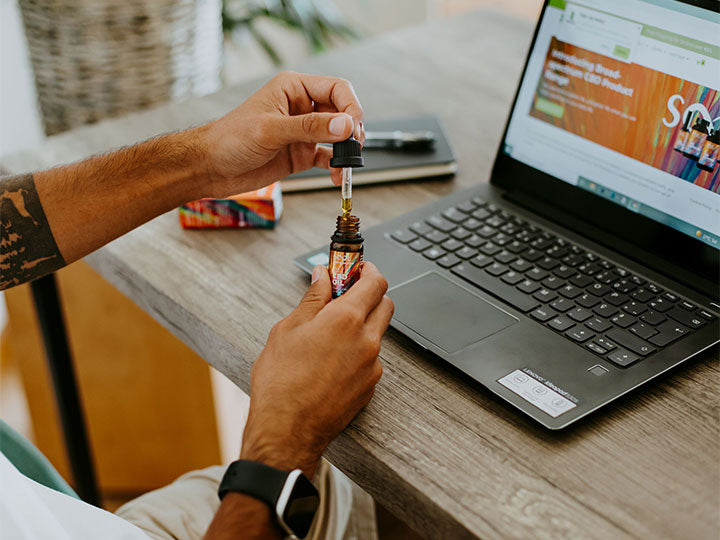 What makes SOOL such a great choice when it comes to CBD products?
✔️ For one, our SOOL brand by Reakiro is created within our strictly controlled facilities and every step of the production process is overseen by our team, from seed to shelf. Established in 2016 Reakiro is a leading European manufacturer of CBD extracts, CBD oils, CBD capsules and cosmetics. Reakiro is a brand that cares about the people and is willing to help them with products that can ease or relieve their daily life. Additionally, our products are some of the most potent and effective on the market. Our flagship product, "CBD Oil," is one of the most popular and well-reviewed oils available online.
✔️ Another reason to choose SOOL is our wide range of products. In addition to our signature oil, we also offer capsules and gummies. This means that there is always something for everyone, regardless of your preferred method of taking CBD. No matter what our customer's needs are, SOOL has a product that can help.
✔️ Finally, SOOL has a super impressive customer service, always on hand to help out. If you have any questions or concerns, our team is always happy to provide assistance. We are also very responsive to customer feedback and are constantly working to improve our products. This shows that we care a lot about our customers and want you to have the best possible experience with our CBD products.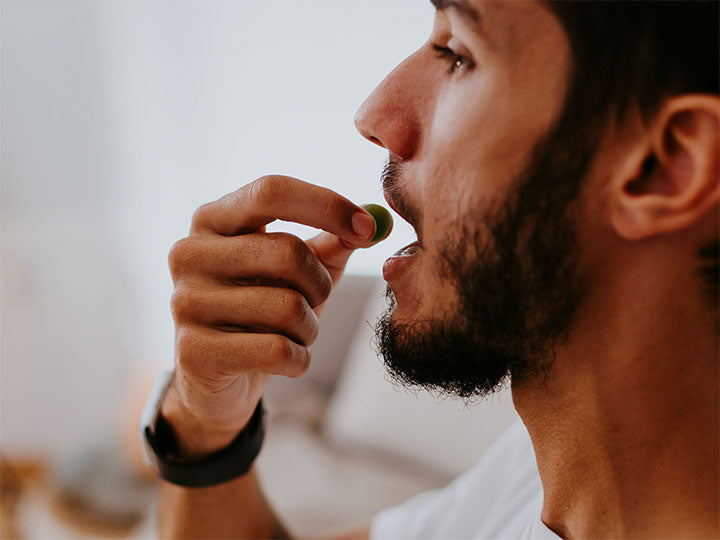 Buying broad-spectrum CBD product online
When buying broad-spectrum CBD online, you should keep a few things in mind. Ensure that the CBD products you are buying are always third-party lab tested. This makes sure that the product contains what it says it does and is also free of contaminants.
Our SOOL product range is guaranteed to be of the highest quality, so you can be 100% confident that you're getting a high-quality product. You can find the Certificate of Analysis on each of our product pages.
Also, make sure you read product reviews before making your purchase. See what other people say about the product you're interested in, and make sure it seems a good fit for you. With SOOL, you can be confident that you're getting a top-quality product that will meet your needs.
FAQs
Broad-spectrum vs full-spectrum CBD

What is broad-spectrum CBD?
Broad-spectrum CBD is a type of CBD that contains all of the cannabinoids, terpenes, and flavonoids found in the hemp plant. However, it does not contain any THC. This makes it a good option for those who want to enjoy CBD's benefits without the THC's psychoactive effects.

What is full-spectrum CBD?
Full-spectrum CBD is a type of CBD that contains all of the cannabinoids, terpenes, and flavonoids found in the hemp plant, including THC with a level less than 0.2%.

The main difference between broad-spectrum and full-spectrum CBD is that full spectrum CBD products contain THC, while broad-spectrum CBD does not. This makes broad-spectrum CBD a good option for those who want to avoid consuming THC for whatever reason.
Which products are included to SOOL CBD range?

At SOOL, we offer a wide range of products to meet all CBD needs. Our best-selling SOOL CBD products include:
Broad-spectrum CBD oils - Our broad spectrum CBD oils are some of the most popular products we offer. They come in a variety of strengths from 500mg to 3000mg of CBD per bootle so that you can be sure to find the perfect one for you.
Broad-spectrum CBD gummies - These are an excellent option for those who prefer to take their CBD in a delicious edible form. They are also perfect for those who have trouble taking pills or capsules.
Broad-spectrum CBD capsules - Our CBD capsules are perfect for more exact doses and have easy to take consumption form.
We offer a wide range of high-quality CBD products at very competitive prices. So shop SOOL today and see the difference our products can make!
How to choose the perfect SOOL CBD product for you?

One of the best ways to narrow your options is to consider what you need the product for. Are you looking for something for a post work-out? Or are you simply looking for a way to unwind after a long and stressful day?
Also, you can always take personolised product quiz and discover which CBD product is right for your wellness.
Finding the right strength:
One of the most important things to consider when choosing the right CBD product for you is strength. CBD products come in various strengths, from low-strength ones that are perfect for those new to CBD to high-strength ones that are better suited for more experienced users. Be sure to choose an oil that is appropriate for your needs.
If you're not sure what CBD product is right for you, our team at Reakiro is always happy to help. We offer a wide range of CBD productts in a variety of strengths, so you're sure to find the perfect one for you. Contact us today, and we'll be happy to answer any questions you have.
Where to buy CBD products UK?

The CBD market in the United Kingdom is growing rapidly, with more and more companies emerging all the time. But unfortunately, this can make it difficult to know where to buy your CBD products from.
One of the most important things to look for when choosing a CBD company is whether they are registered with the Cannabis Trades Association UK (CTA UK). The CTA UK is a trade association that represents the interests of the legal cannabis industry in the UK. All members of the CTA UK must adhere to strict guidelines on CBD quality and safety, so you can be sure that if a company is registered with them, they are a reputable and trustworthy source for your CBD products. Reakiro is a member of CTA (Registration number - CTA10350).
Also, reviews can be a very helpful way of finding out about any company. Look around online to see what other people say about the companies you are considering. Make sure to read both positive and negative reviews, as this can give you a more well-rounded picture of the company. Please read and share reviews about us on Trustpilot page.
Reakiro remains one of the best places to buy SOOL CBD products in the UK. We are a verified member of the CTA UK and have a wide range of high-quality CBD products sure to meet your needs.

Convenience of ordering SOOL products:
At Reakiro, we understand that not everyone has the time to visit a physical store to purchase our CBD products. That's why we offer a convenient online ordering system that makes it easy to get the products you need when you need them.
To place an order on our shop, it's as easy as adding the items you want to your cart and checking out when you're ready. We'll then dispatch your order as soon as possible and deliver it straight to your door. It really is that simple!
If you need your order in a hurry, we provide next-day delivery for orders placed before noon. You can rest assured that your order will be delivered safely and securely.