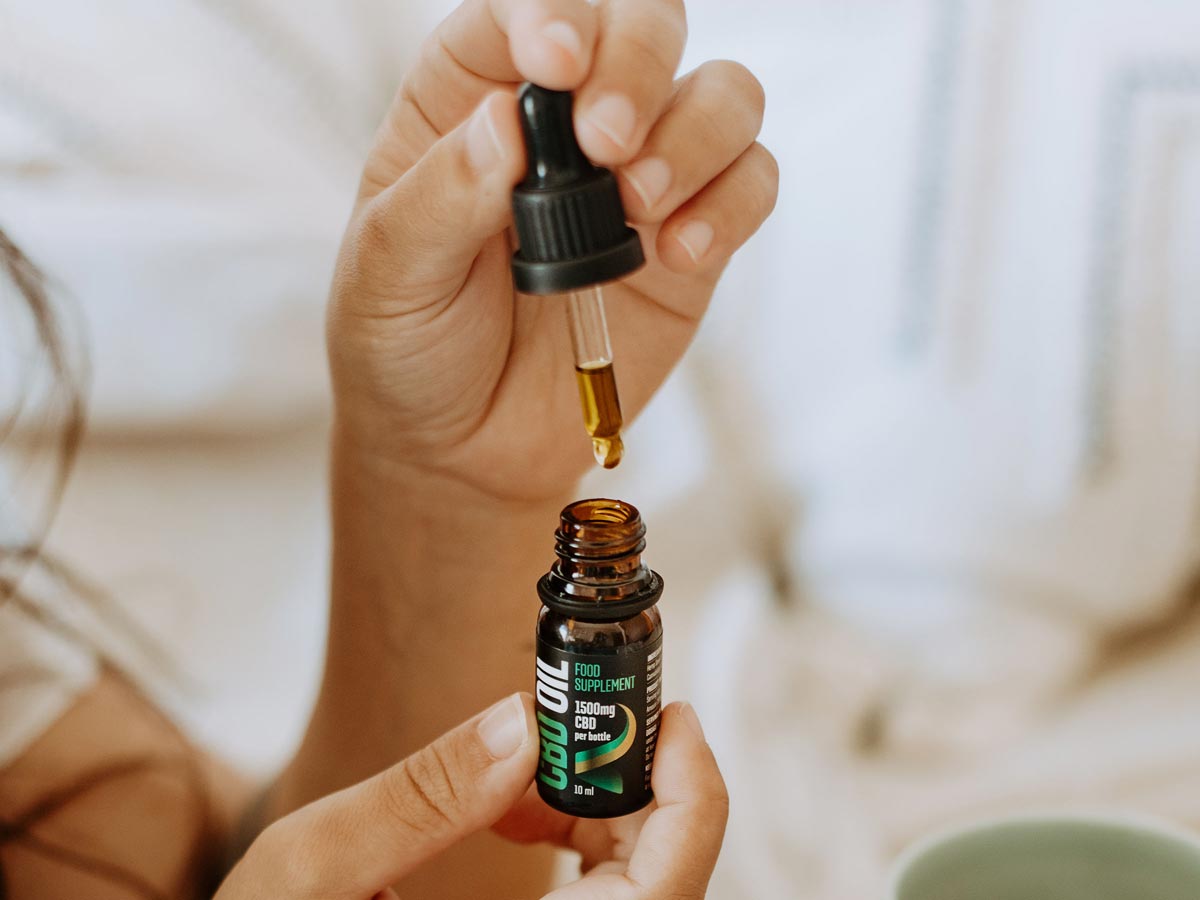 As a leading CBD product shop for the UK and Europe, Reakiro has the top 10 best-selling CBD products in the UK, including:
Finding reliable, quality CBD products in the UK can feel quite daunting, but choosing Reakiro, one of the leading manufacturers selling UK CBD products online, is a great place to start.
We're here to help guide you on your CBD journey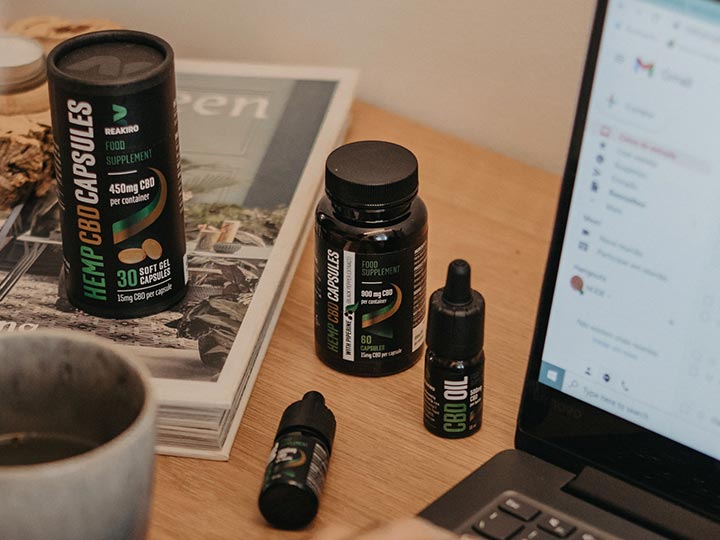 How to choose the best UK CBD products for you
With so many strains and strengths of CBD products now available due to the growing interest in their potential health benefits, choosing what's right for you can feel quite overwhelming. So, what should you look for when buying CBD products online in the UK?
Factors to consider are whether you can trust the manufacturer, what type of CBD product to order, and its potency
Choose where to buy

Do some background research before you buy any CBD products online to check their quality. A reputable online shop selling CBD products in the UK will let you view the lab results or Certificate of Analysis (COA) on their website. This third-party quality control will show you the amount of CBD the product contains. It will also show the amount of TCH – the legal limit is 0.2 per cent in the UK – along with other cannabinoids, like CBN or CBC, and contaminants, such as pesticides, heavy metals or chemicals. 

Take a look at the customer reviews and product reviews too – they will help you decide if you're buying the best CBD product in the UK.

Reakiro is one of the few European manufacturers and producers of CBD products who can trace the entire lifecycle of each product, from seed to shelf, and we have built our good reputation on providing high-quality CBD products at a reasonable price.  

Before we even began making CBD products, we spent two years researching the highest-quality hemp strains and the best places in Europe to grow them. This means Reakiro hemp strains are unusually rich in cannabinoids, terpenes, flavonoids and more.

Every single batch of our CBD products is put through strict laboratory testing to ensure quality, purity and consistency. And we can prove it. We list the lab reports (COA) and full ingredients on every product page on our website, giving you confidence in what you are buying. The result? The Reakiro CBD products UK shop is known for its quality, affordability and great customer satisfaction. But don't just listen to us – we're also highly rated by our customers.
Choose the right CBD product

When choosing a CBD product, you need to consider two factors – how you prefer to take it and what quality you want it to be. There are products such as oils and gummies to be taken orally and skin care balms and gels to be used topically.

Full-spectrum products contain a wide range of cannabinoids (including terpenes, flavonoids, vitamins and minerals, protein, fatty acids and chlorophyll) along with low quantities of THC and are thought to give the most effective benefits. Broad-spectrum CBD products contain the wide range of cannabinoids but no THC. 

What works for one person may not work for someone else, so choose what fits into your lifestyle. Luckily, we have a wide variety of UK CBD products to choose from!
Choose the CBD strength and flavour

There's something for everyone in our extensive range of CBD products, and this is something that hasn't gone unnoticed. Our CBD products are available in various strengths, from 5mg per serving to 50mg per serving. We have products which maintain the natural, earthy taste of the hemp plant, and for those who don't love this taste things such as sprays and gummies have been infused with natural fruit flavours. In 2019, Reakiro was ranked as the third European CBD company and took the top spot for Design and Packaging. To ensure aesthetic quality and practicality, every CBD oil is labelled and packed securely. The consumer must always have the needed information about the CBD product up front.
Quality CBD products
When it comes to quality, Reakiro produce superior products. From sourcing the hemp seeds all the way through to designing and creating our packaging, we have full control of our CBD production. Our full-spectrum CBD oil is made from the best industrial hemp grown in Europe and every batch is tested for purity by independent third-party laboratories.
Wide range of CBD products
As your No.1 one-stop-shop for the best CBD products in the UK and Europe,
Reakiro offers
customers a huge variety of different CBD products, as shown in our CBD catalogue, all designed to suit your individual needs.
You can choose from:
CBD oils – more than 5 potencies
CBD oil sprays – 3 flavours
CBD vegan capsules CBD gel capsules – 4 potencies
CBD gummies – 3 flavours
CBD nutrition vitamins (CBD & vitamins)
Raw hemp extract RxPen – also known as CBD paste or CBD syringe
CBD sports skin care Hemp hand sanitizer – a natural way to protect yourself
Excellent customer service
At Reakiro CBD, we value our customers. Without you, we wouldn't have such an outstanding reputation in the CBD business, so customer satisfaction will always come first. We know that top-quality products combined with responsive customer care is essential in order to create an exceptional customer experience. Trust is key to buying CBD products online. That's why we print traceable batch codes on every CBD product to guarantee full transparency. As well as this product protection, Reakiro has been awarded the Trusted Shops Trustmark. This means we are regularly assessed in a number of different areas including costs and payment, data protection, delivery and returns, and customer service. No wonder Reakiro's
Trustpilot
customer service rating score is excellent!
Great value on great CBD products in the UK
We offer our customers the top 10 CBD products in the UK and Europe at affordable prices – and the price for our top-quality CBD oil is unbeatable! Compared with other CBD online shops, Reakiro offers customers huge discounts on CBD products in the UK and Europe and have amazing offers on bundles, flash sales and coupon codes across our full range of UK CBD products. Reakiro also offers incredible discounts and special offers when you sign up for our newsletter. Subscribe today to receive your promo codes. When you join the
Reakiro CBD loyalty program
you'll earn points as you order, which you can redeem for exclusive discounts. You can earn more points when you celebrate a birthday or follow and share Reakiro on Facebook, Instagram and Twitter. And that's not all – treat your friends to a £5-off coupon and you can then claim your own £5-off reward when they make a purchase.
Easy returns and refunds
If you change your mind about your purchase or are not happy with it for any reason, we provide a 14-day return policy on every product, giving you peace of mind when ordering something new. You can read our full
refund and return policy here
. Our CBD products go through strict laboratory testing to maintain purity, safety, and quality to ensure our customers get the best experience from their purchase, and we hope you'll be satisfied. Not sure yet? Check out these CBD product reviews to see what our customers really think about Reakiro CBD products.
FAQs
Are CBD products legal in the UK?

Don't worry, you're not the first to ask, 'Is it legal to sell CBD products in the UK?'! CBD is legal in the UK, but the UK law on CBD products states that the product must meet certain standards to be legally available for human consumption.

The main regulation is that any CBD products must not contain more than 0.2% THC to be legally sold in the UK. THC is tetrahydrocannabinol, the psychoactive substance found in hemp plants. But residual amounts of 0.2% THC left after CBD production have no psychoactive effects. 
Where can I buy CBD products in the UK?

Although there are many places now selling CBD products online, the best place to buy CBD products in the UK is the Reakiro CBD online shop! All CBD products in our UK shop are clearly signposted with helpful explanations so you can find exactly what you're looking for. 

As well as top-quality, laboratory-tested CBD products, Reakiro gives all our customers great discounts, subscriber offers, and incredible customer service. Get in touch if you have any questions about finding the best CBD product for your needs.
What are the best types of CBD products in the UK?

The best CBD products for 2022 in the UK are the right ones for your needs. Reakiro is a leading manufacturer of premium quality CBD products in the UK and Europe and, from start to finish, we put care and attention into providing the highest-quality CBD products for you. We are involved in every step of the CBD production process to guarantee quality, purity and transparency. 

Reakiro uses an innovative extraction technique to capture the essence of pure hemp. While many other brands today use harmful solvents during the extraction process, our technique for CBD production for the UK is safe, effective and leaves no residual solvents behind. As a result, we can guarantee premium quality, full-spectrum CBD products.
How do you take CBD products?

The consumption of CBD products is determined by their type and strength (otherwise known as potency). For example, if you choose a CBD oil or CBD oil spray, you take them via a few drops under the tongue or a few sprays into your mouth. The potency of the product will determine how many drops or sprays it is safe to take every day.

The same goes for CBD gummies and CBD capsules – how many you can take will depend on their potency. For CBD skin care or CBD sports skin care, the product is applied to the skin and then absorbed into the bloodstream. If you're not sure how to take your UK CBD products, please contact us for advice.
What are the best CBD products for athletes in the UK?

The wide range of items available in our CBD products UK shop includes sport-specific CBD products. There are several reasons why some athletes in the UK are choosing premium Reakiro CBD products as part of their training. 

CBD interacts with the body's own endocannabinoid system – it works by binding to receptors located throughout the body, including those found in skin cells. These receptors are known to help regulate various vital functions such as sleep, pain and inflammation.

Many athletes enjoy using CBD pre- and post-exercise but prefer a THC-free product to avoid the risk of THC appearing in any screening tests. That's why our Smart Restart range, including muscle balm and muscle relief gel, contains 0% THC.
Find out about more Reakiro CBD Products